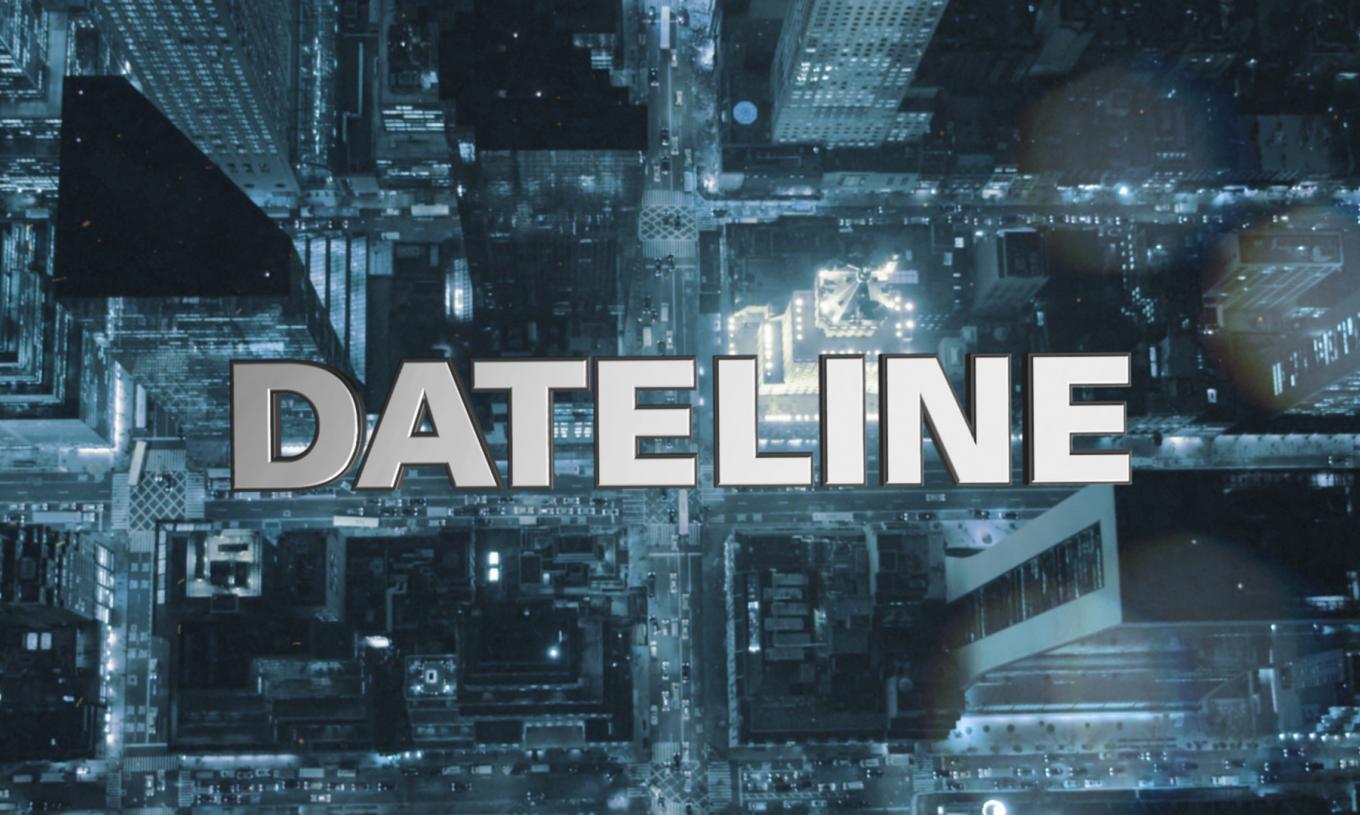 Dateline
Upcoming episodes
2023
06
06
12
00
AFTER THE STORM (2-hr)
A woman strangled in a bedroom. Fear grows as others report chilling encounters with a stranger.
2023
06
06
20
00
She Didn't Come Home
A mother in Pennsylvania disappears after co-workers see her leaving for lunch.
2023
06
06
21
00
Facing the Music
The murder of a young schoolteacher in Pennsylvania goes unsolved for years, but investigators discover a new tool that may finally help unlock the murderer's identity.
2023
06
06
22
00
Before Midnight
A successful businesswoman and mother of three is found shot in her office. The investigation into her death leaves a family divided.
2023
06
07
12
00
She Never Left
Two decades after a Jacksonville, Fla., woman goes missing, her son solves the mystery that haunted his childhood.
2023
06
07
13
00
Unchecked Evil
A 21-year-old college senior is shot and killed in a public park just months before her graduation.
2023
06
07
20
00
(Return to) The Early Shift
A Kentucky man is convicted of murdering his co-worker. The mystery is considered solved until a stunning disclosure years later turns the closed case upside down.
2023
06
07
21
00
The Secret Keepers
When the death of a 59-year-old father is found to be unrelated to his ongoing health issues, police begin an investigation and question some of his family members.
2023
06
07
22
00
Before the Storm
A mother of two who vanishes during a storm turns out to be a victim of something sinister.
2023
06
08
12
00
The Accused
A man who was recently acquitted of the murder of his ex-girlfriend's 12-year-old son tells his story. Interview with the victim's mother and key players in the case.