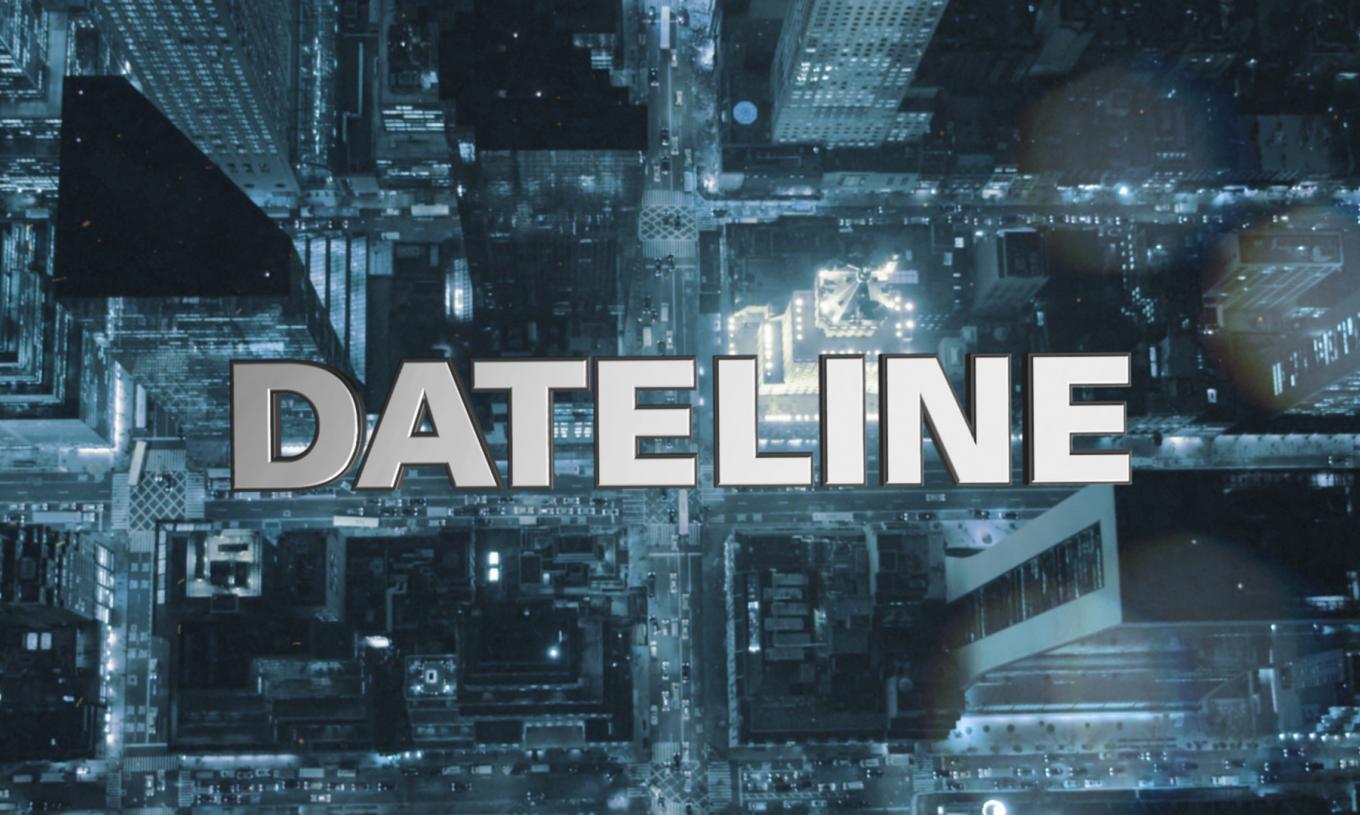 Dateline
Upcoming episodes
2023
12
07
9
00
Finding Sarah Goode (2-hr)
A tight-knit Long Island family go to extraordinary lengths to find their missing sister.
2023
12
07
11
00
INTERNAL AFFAIRS (2-hr)
A grad student gunned down. Friends said she had no enemies. But someone close was hiding a secret.
2023
12
07
19
00
Miami Heat
When a woman kills the man she suspects of being involved in an attack that left her husband dead and her young son wounded, she claims self-defense.
2023
12
07
20
00
Shining Star
A brilliant woman who rose from poverty and became a successful criminal defense attorney is murdered. Investigators look into her clients and follow a bizarre string of clues.
2023
12
07
21
00
Indiscretion
A DNA breakthrough in a murder case that is more than a decade old leads two determined detectives to surprising suspects.
2023
12
07
22
00
Finding Savanna
After losing a hotly contested custody battle, a woman disappears with her 11-month-old daughter. The child's father searches four continents for almost two decades before reaching an emotional conclusion.
2023
12
08
9
00
In the Dead of Night
A Nebraska family's parents are murdered following the clan's Easter celebration.
2023
12
08
11
00
Blind True Crime
An intruder breaks into a lawyer's home, murders his wife and leaves him blind.
2023
12
10
19
00
Mystery at Heath Bar Farm
When Tom Foley becomes the top suspect in his wife's murder, he spends the next two years trying to prove his innocence.
2023
12
10
20
00
Twisted Tale
When a woman returns two days after being reported abducted, authorities believe it's a hoax until a similar crime forces them to take another look.