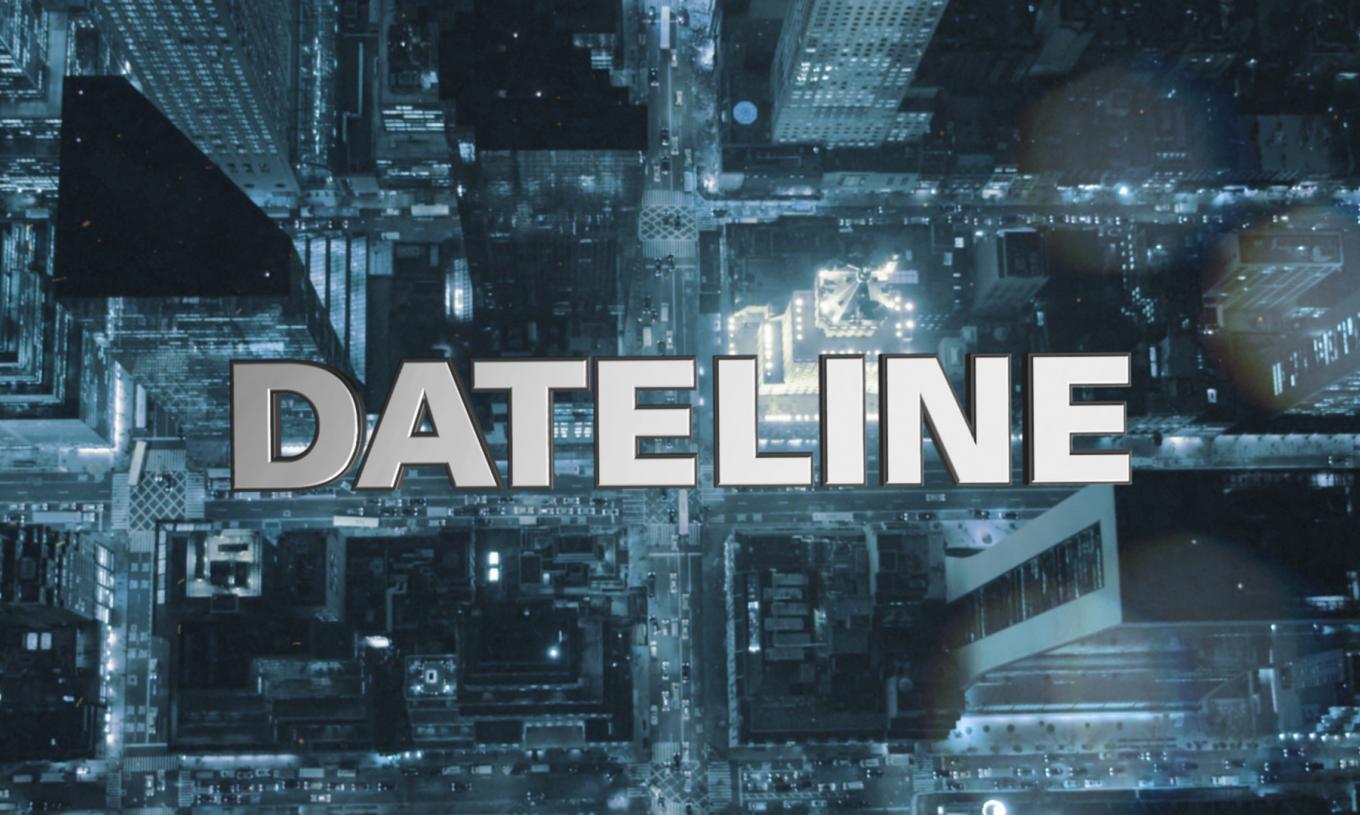 Dateline
Upcoming episodes
2023
02
06
10
00
The Mystery on Bridle Path (2-hr)
The unbelievable murder of Carol Kennedy, a popular college professor, artist and mother.
2023
02
06
12
00
Deadly Connection (2-hr)
Investigating the connection between an attack and a woman's disappearance in nearby Denver.
2023
02
06
20
00
Secrets and Lies
Investigators try to determine what caused a house fire that killed the 41-year-old wife of a paramedic.
2023
02
06
21
00
Secrets in Pleasant Grove
When a man claims to have found his wife dead in the bathtub, the woman's daughters suspect there may be more to the story.
2023
02
06
22
00
Secrets in Seattle
When a woman's remains are found miles from her home, investigators start digging into her past.
2023
02
07
10
00
Hostage
Survivors of the Westgate Mall attack in Nairobi, Kenya, share their stories.
2023
02
07
11
00
The Killing in Cobb County
A woman is murdered and her son is left for dead; a neighbor suspects a stalker is to blame.
2023
02
07
12
00
The Secrets of Cottonwood Creek
During a weekend away, a longtime married couple go on an afternoon hike that ends in tragedy. A multitude of evidence makes the mystery hard to untangle.
2023
02
07
20
00
A Killing in Cottonwood
When a mother of five is found dead in her bedroom, her family believes a crazed killer is to blame.
2023
02
07
21
00
SOMETHING WICKED
They were inseparable, then she went missing. Inside a secret world: teens, social media and murder.