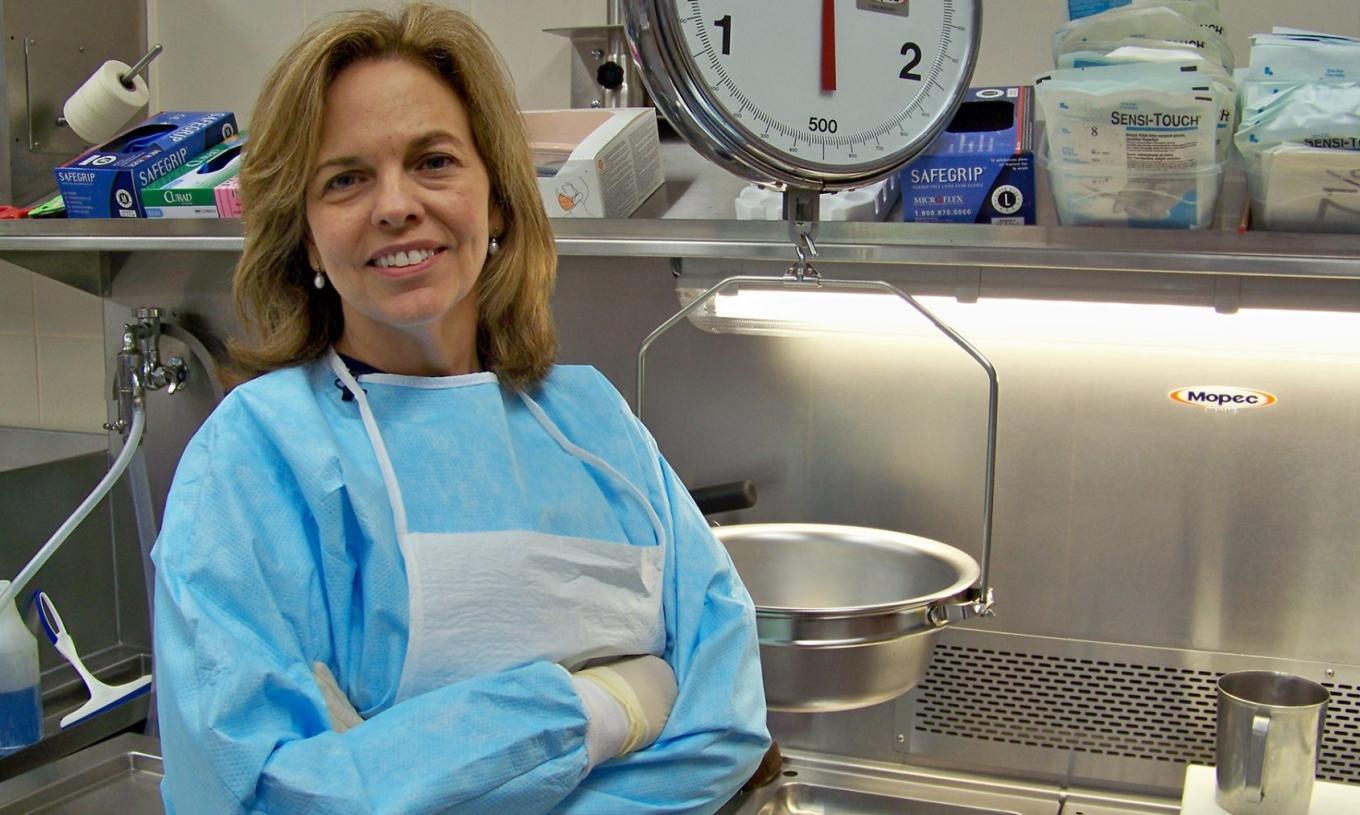 Dr. G: Medical Examiner
Upcoming episodes
2023
02
06
19
00
BRUISED AND BATTERED
When a perfectly healthy 8-year-old boy goes to sleep one night and never wakes up… His grieving family turns to Dr. G for answers. Then, a man is found dead on his floor, naked and covered in bruises. Now police are counting on Dr. G to find proof of murder.
2023
02
07
19
00
DEADLY STORMS
A healthy fourteen-year-old boy, starts shaking uncontrollably and dies in his mother's arms. And as Dr. G searches for clues, the mystery surrounding his death only deepens. Then, a man falls asleep on his couch after a night of heavy drinking… and never wakes up. And his sister is desperate for answers.
2023
02
08
19
00
FATAL FLAW
When a seemingly healthy infant dies suddenly…Dr. G finds herself knee deep in what could be an unsolvable case. Then, a man rushes to the hospital with stomach pains, but is discharged that same afternoon. And when he dies just two days later, his wife believes the hospital is to blame…
2023
02
09
19
00
DEADLY DIVE
A mother comes face to face with her worst nightmare when she finds her son under six-feet of water. But when the clues don't add up, Dr. G is forced to consider a horrific scenario. Then… a train engineer panics when he spots a man lying on the tracks. Now it's up to Dr. G to piece together how, and why, this man died.
2023
02
10
19
00
DEADLY DESCENT
When a routine flight turns deadly…Dr. G is faced with a gruesome challenge. Then - a woman is found dead in her home, facedown in a pool of blood. And as the autopsy unfolds, she begins to wonder if the pilot could have made a deadly mistake. And it looks like the person closest to the victim could be the chief suspect.
2023
02
13
19
00
A DEADLY DEAL
An unidentified man is found in a hotel room – dead. And each discovery Dr. G makes at autopsy…is more baffling than the last. Then - tragedy strikes a 23-year-old, during what should be the happiest week of his life. And now, his devastated fiancée is looking to Dr. G for answers.
2023
02
15
19
00
EVIL INTENT
At the District 9 Morgue in Orlando, FL, Chief Medical Examiner Dr. Jan Garavaglia sees first hand how people die every day. But of all the killers out there, there's one in particular that affects women everywhere. And these cases stand out in her mind as some of the most devastating and alarming she's ever seen.
2023
02
16
19
00
DISTURBING BEHAVIOR
A woman survives a brutal attack… only to die 5 years later. And now Dr. G wonders if her death is somehow related to that assault. Then, a man tumbles 15 feet to the ground. But Dr. G believes there may be more to this case than meets the eye.
2023
02
17
19
00
WOUNDED
A 32-year-old man collapses and dies at his sister's home. The man had been feeling sick for a week prior to his collapse. Dr. G has no medical records to go on, as the man did not go to the doctor, but his external appearance indicates that he was in extremely poor health. Dr. G suspects that the man's self-neglect may have played a role in his death. A 49-year-old father is found dead in his kitchen with multiple stab wounds. The man's teenage son claims that his father stabbed himself to death, but the police suspect that the son was responsible. It's up to Dr. G to determine if the death was a suicide or a homicide.
2023
02
20
19
00
HIDDEN KILLERS
Both Alonzo Smith and Leesa Allen are urgent cases: Alonzo, the potential victim of a deadly and contagious disease that could put others at risk as well, and Leesa, a potential homicide victim whose killer could be on the loose. Now, the race is on for Dr. G to piece together what happened before it's too late.