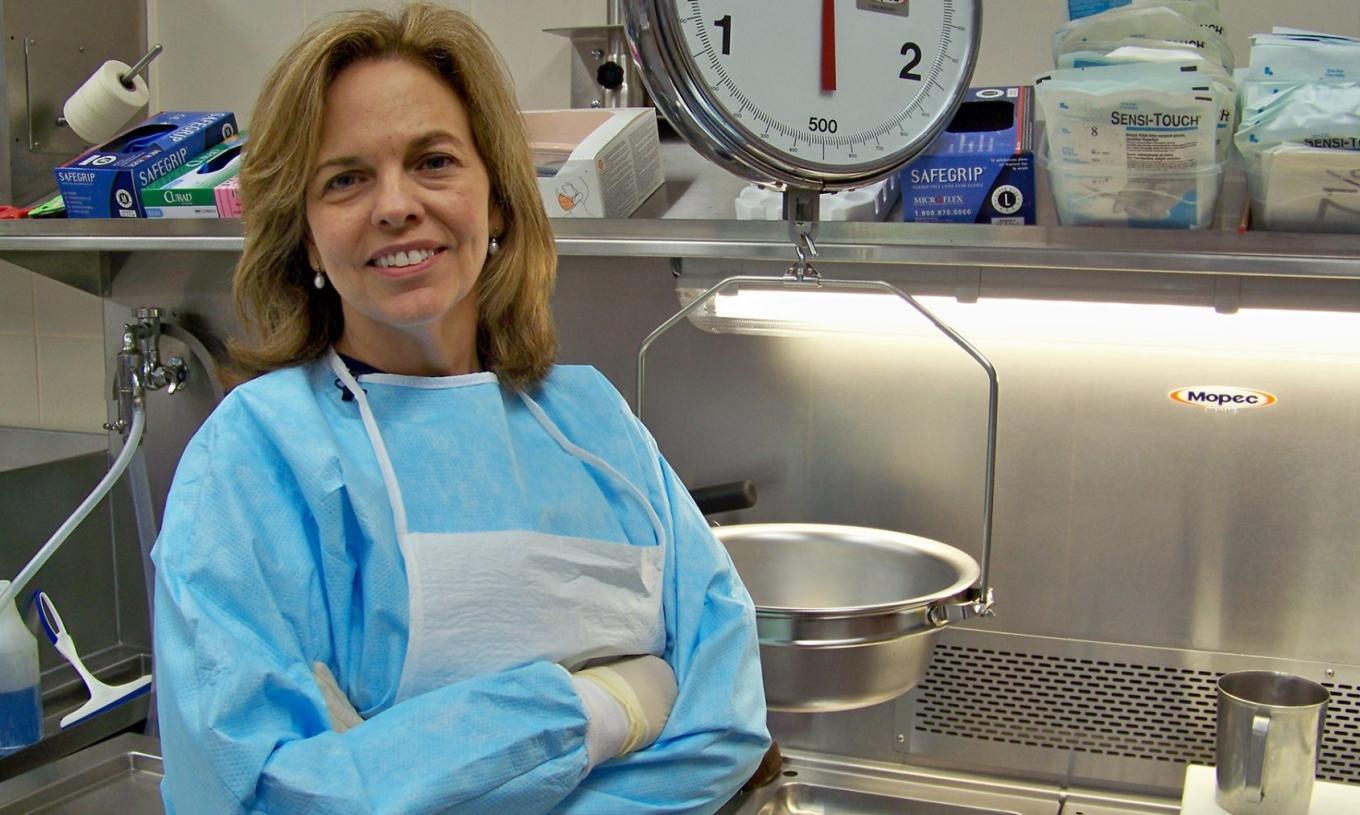 Dr. G: Medical Examiner
Upcoming episodes
2022
08
19
14
00
PLAYING WITH FIRE
22-year-old Ashley Edwards and 28-year-old John Gardner share one thing in common – they die suddenly with no apparent cause. But as both autopsies unfold, it seems as though each of their medical histories could be the key to the case.
2022
08
19
15
00
DEADLY BITE
61-years-old Roy Cambell and 4-month-old Laniya Delva have died under extremely different circumstances. At first glance Dr. G thinks Roy's dog may have killed him. She wonders if a genetic disorder took Laniya's life. Now it's up to Dr. G to unravel the mysteries of their deaths
2022
08
22
14
00
DEADLY CIRCUMSTANCES
Victor Morales is found dead in a motel parking lot. His death is a complete mystery and his autopsy proves to be one of the most unusual she's ever seen. Keith Douglas was brutally shot to death and it's up to Dr. G to find the hard evidence to bring his killers to justice.
2022
08
22
15
00
FATAL ENCOUNTERS
Dr. G is in a race against the clock to figure out what killed 25-year-old Johnny Tran. It could be a contagious infection and Dr. G must figure it out before others die. Dr. Stephany performs the autopsy on Dario Romano who died in his home. He looks to Dr. G to help put the pieces together.
2022
08
23
14
00
CLUE GAME
69-year-old Ernesto Vasquez dies next to a gun, a knife and pill bottles. Now, Dr. G must figure out how these clues played a roll in his death./ 28-year-old Rebecca Davis' parents are devastated after losing their only child and Dr. G is the only person that can give them answers.
2022
08
23
15
00
FATAL FEUD
45-year-old Natalie Hagan is found dead on her bedroom floor after a heated argument with her brother-in-law. Now, Dr. G is the only one who can provide police with answers./ Eugenie Ademola, a healthy and vibrant teenager, dies after experiencing flu symptoms. Dr. G must find out what took her life so suddenly.
2022
08
24
14
00
DEADLY MISTAKE
37-year-old Ruben Delgado is found dead by his girlfriend. Her story is suspicious and Ruben is surrounded by pill bottles. Dr. G must work quickly to find what or who killed Ruben. / Pregnant 19-year-old Claudia Alvarez dies in her sleep while at a mental hospital. Dr. G is now tasked with figuring out the mystery of what killed this young girl.
2022
08
24
15
00
DEADLY HOLIDAY
58-year-old Leroy Williams dies after a hunting trip. The hospital doctors fear he died of rabies, and look to Dr. G to confirm their suspicions. 72-year-old Virginia Lowery is rushed to the hospital after she starts choking and coughing, and soon dies. Now Virginia's anxious family turns to Dr. G for the truth behind her death.
2022
08
25
14
00
BODY BURN
After a heated argument with her fiancé, 44-year-old Olga Petrova's body is found completely burnt. Investigators fear this could be a homicide. Now, Dr. G must race against clock to solve this gruesome case. / 35-year-old Tyrell Daniels is found dead by his ex-wife and she fears that he committed suicide or worse, was murdered. It's up to Dr. G to put the pieces together and find out what took Tyrell's life so unexpectedly.
2022
08
25
15
00
DESPERATE MEASURES
52-year old John Walker is discovered dead in bed, riddled with bullets and his wife bound in the closet. Dr. G must consider all evidence to solve this complicated case. After a long struggle with addiction, 38-year old Isabel Sanchez dies soon after falling ill. With few clues, Dr. G is tasked with finding Isabel's cause of death.