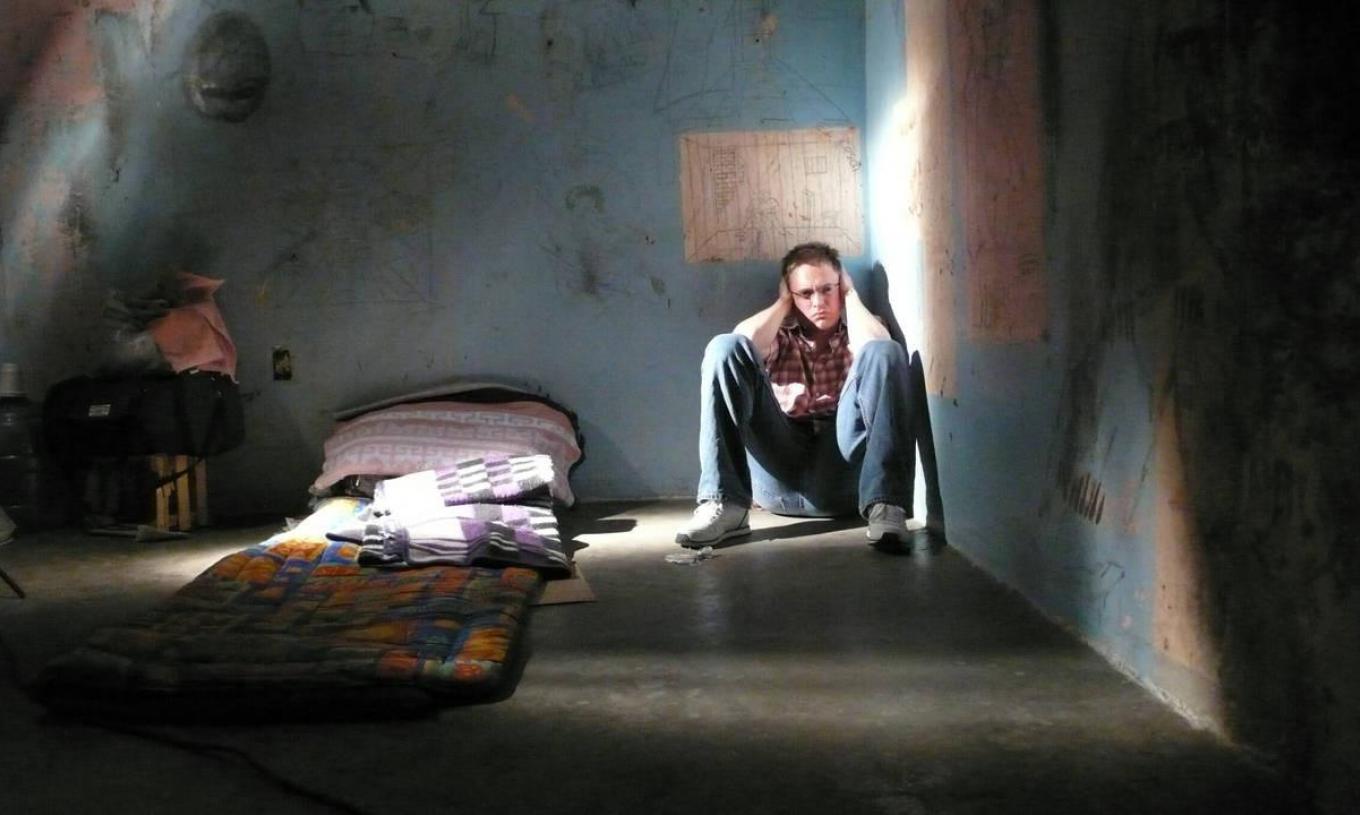 Locked Up Abroad
Upcoming episodes
2021
08
02
22
00
Hasidic King of Coke
Samuel Leibowitz comes from a strict, Hasidic orthodox Jewish community in London. Forced into an arranged marriage that quickly fails, Sam decides to start fresh in Antwerp, Belgium, and goes to work in the local Hasidic community as a greengrocer. When he is introduced to cocaine by a friend, Sam decides to sell the drug, and his traditional clothing and hairstyle make him almost invisible to customs officers, who assume he is strictly religious.
2021
08
03
22
00
Not Without My Baby
All Susan Haglof ever wanted was to be a mother. By her forties, she thought she'd lost her chance, but then she gets the opportunity to adopt Marko, shortly after his birth. It was love at first sight, but as soon as she had him in her arms, it became clear something wasn't quite right with the adoption. Less than a year into motherhood Susan Haglof faces the possibility of jail time and being separated from her adopted son forever.
2021
08
04
22
00
Chilean Prison Break
After his girlfriend cheats on him, Tom Hanway flies to Peru and turns to cocaine for comfort. He smuggles the drug back home, and a friend convinces him to return to South America to sell LSD. The plan backfires and Tom is arrested and assaulted by police in Chile.Tom is anxious to escape the prison and teams up with a former runaway, Chosco, to plan a late-night departure. After making front-page news, Tom and Chosco must embark on an exhausting trek across the country to secure their freedom
2021
08
05
22
00
Orchid Hunters, The
Tom Hart Dyke is traveling through Central America in search of wild orchids. Paul Winder is in search of adventure. Together they attempt to cross from Panama to Colombia via the notoriously dangerous Darien Gap, but are captured and held hostage by a revolutionary guerrilla group. With a $3 million ransom placed on their heads, they realize that their only chance of survival is to escape. But any plans to make a dash for it are shattered when Tom discovers maggots have infested his leg.
2021
08
06
22
00
Venezuela Hustle
When Irish plumber Paul Keany's business falls apart, he's desperate to keep his life and family afloat and agrees to smuggle 6 kilos of cocaine from Venezuela back to Dublin for a quick payout. However, when he's caught at the airport in Caracas, it turns into the worst decision of his life.
2021
08
08
22
00
Nightmare in Somalia
In July 2008, Australian photojournalist Nigel Brennan travels with Canadian reporter Amanda Lindhout to report on the war in Somalia. Little does he know that the price of telling the story will be more than a year in captivity.?On their way to record conditions in a refugee camp, Nigel and Amanda are kidnapped by a criminal gang. The ransom is set at $3 million; if it's not paid, they will be killed.
2021
08
08
23
00
Busted in Bangkok
Angela Carnegie suspects her relationship is ending when her lover walks out on her one morning. She decides to start over by smuggling drugs from Bangkok, but the job is a bust when airport officials find bricks of heroin in the lining of her bag. After enduring jail time in a dungeon-like cell, Angela is sent to prison and must adapt to Thai traditions. Expecting a reduced sentence from 50 years in prison to four, Angela is shocked she receives a life sentence and nearly attempts suicide.
2021
08
09
0
00
Escape from the Gulag
It's 1976 in Cold War Moscow, and American Jerry finds himself in the worst situation possible: busted for smuggling drugs from Kuala Lumpur to Russia. Jerry and his friends Darrel and Pete are caught at customs with unusually heavy suitcases laden with heroin, and end up incarcerated in a Soviet prison camp. But several years into his sentence, a miracle opportunity arises. Jerry escapes the prison camp while the electricity is out ' leaving his friends behind in pursuit of his freedom.
2021
08
09
1
00
Vietnam Pows: McCain and Brace
As the longest POW in Vietnam, Ernie Brace likely endured more than any other POW during the war. After years in the jungle, he went to the infamous 'Hanoi Hilton' prison and heard an American voice: Lt. Cmdr. John McCain.
2021
08
09
22
00
Snakes on a Plane
Tom Crutchfield smuggled snakes, tarantulas and king cobras around the world. But when the U.S. builds a case against him, Tom escapes to Belize. There, authorities imprison him without electricity or plumbing.