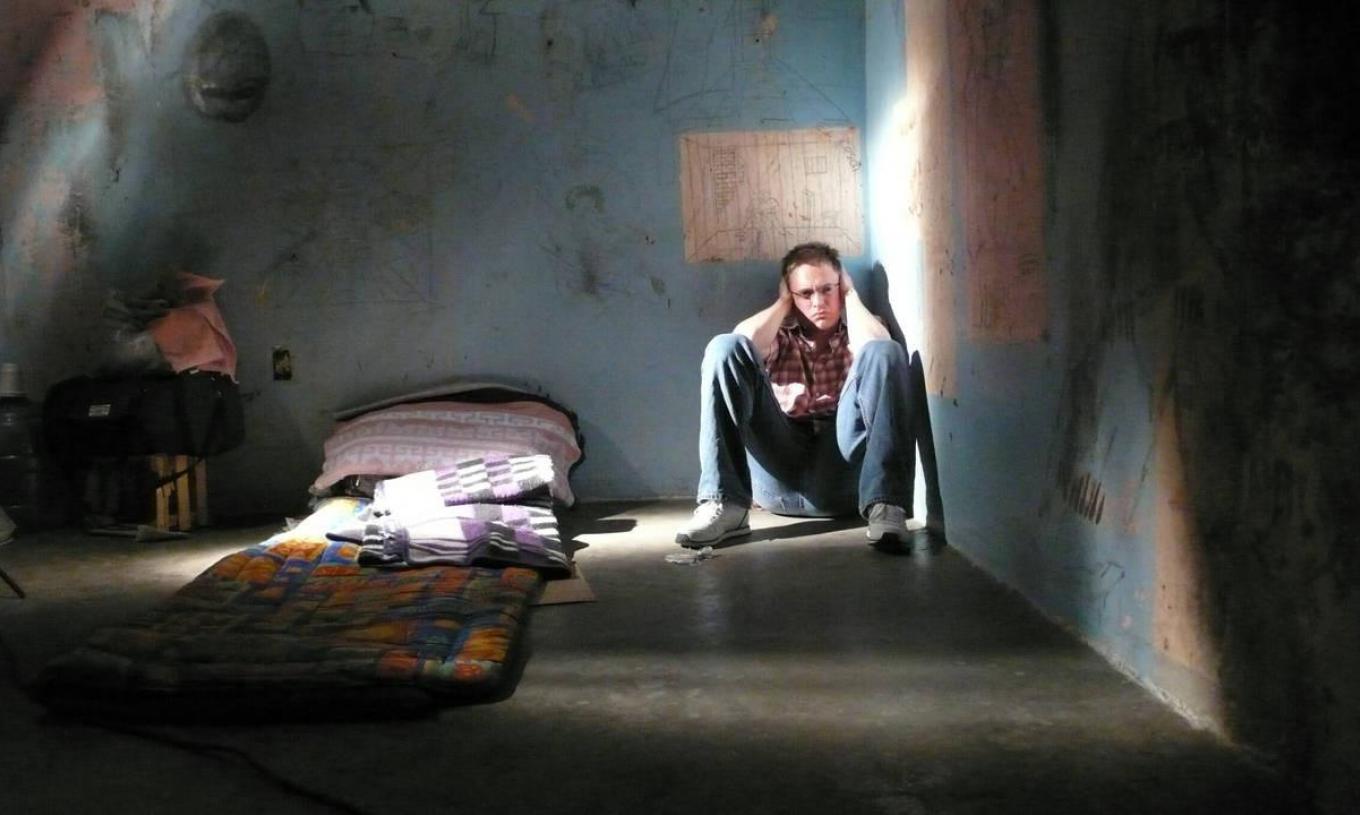 Locked Up Abroad
Upcoming episodes
2021
09
26
22
00
Black Palace of Horrors
Dwight Worker decides to smuggle cocaine to America, concealed under a phony shoulder cast. But when he's busted in Mexico City and sent to the notorious 'Black Palace' prison, his life becomes a living hell. After fighting off a gang of rapists, a near fatal stabbing in the stomach and a stint in the psychiatric ward, he vows to get out or die trying. Falling in love with a visitor gives him the opportunity he's been waiting for, and on his wedding day, he makes an audacious attempt to escape.
2021
09
26
23
00
Cocaine Mule Mom
American mother Ruthie Lambert turns to drug trafficking to help make ends meet. She makes numerous successful trips smuggling cocaine out of Peru, until she is finally caught and locked up in a tough South American prison. Here Ruthie tragically discovers she has incurable cancer, and flees the country in a desperate attempt to see her family before she dies.
2021
09
27
0
00
Dangerous Liaisons
Stephen Comiskey has had a difficult year. He's come out about his sexuality and left his wife and children. Needing to support his ex-wife and kids and get himself out of the red, he takes a well-paid nursing job in Saudi Arabia. When he discovers that homosexuality is punishable by death, he decides to be celibate. However, his resolve weakens when he sees that there is a thriving gay scene there.
2021
09
27
1
00
Colombian Kidnap
Erez Eltawil and Reini Weigel are among eight backpackers who are snatched by guerrillas during a trek in remote northern Colombia. As weeks turn to months with no sign of release, the hostages become increasingly desperate and the group splits - each faction adopting a different survival strategy: cooperation with the kidnappers versus outright resistance. Both groups push their tactics to the limit.
2021
09
27
22
00
Caribbean Nightmare
A pole dancer thought she landed a dream job when she accepted an offer to teach lap dancing in a Caribbean nightclub. But soon after arriving in Guyana, she and her husband David were forced at gunpoint to smuggle liquid cocaine to England. They successfully get through two customs points before being arrested in Guadeloupe. Locked up in paradise, the couple must learn if their love can withstand the brutality of prison and a life-altering injury.
2021
09
28
22
00
Son of Saddam
Iraqi soldier Latif Yahia is fighting in the Iran-Iraq War when he is summoned to the Republican Palace. In Iraq, Saddam Hussein controls the country with force, fear and ferocity. His eldest son Uday ' infamous for his appalling, evil behavior ' demands that Latif become his body double, as Latif is almost an exact physical match, virtually his twin. Latif doesn't want the role, but is thrown in prison until he accepts. Now he must train to walk, talk and behave exactly like his new master.
2021
09
29
22
00
My Dad the Smuggler
A young Scott Campbell travels to Pakistan to meet his nomadic father Lockie and embark on a once-in-a-lifetime 'bonding' trip along the historic Silk Road through China. What Scott doesn't know is that his estranged dad is a veteran cannabis smuggler with big plans to smuggle 20 kilos of cannabis through the country.
2021
09
30
22
00
I Am Not a Terrorist
Jobless Duane Wollum needs money to maintain his party lifestyle and support his daughter. The lure of easy cash leads him to smuggle cocaine from Nicaragua into the U.S. multiple times. At the airport, a routine security check reveals he is concealing a package on his body. Customs agents suspect he is carrying a bomb, and Duane is suddenly surrounded and looking down the barrels of several rifles. When the drugs are discovered, Duane is incarcerated in a hostile environment.
2021
10
01
22
00
Hasidic King of Coke
Samuel Leibowitz comes from a strict, Hasidic orthodox Jewish community in London. Forced into an arranged marriage that quickly fails, Sam decides to start fresh in Antwerp, Belgium, and goes to work in the local Hasidic community as a greengrocer. When he is introduced to cocaine by a friend, Sam decides to sell the drug, and his traditional clothing and hairstyle make him almost invisible to customs officers, who assume he is strictly religious.
2021
10
03
22
00
Not Without My Baby
All Susan Haglof ever wanted was to be a mother. By her forties, she thought she'd lost her chance, but then she gets the opportunity to adopt Marko, shortly after his birth. It was love at first sight, but as soon as she had him in her arms, it became clear something wasn't quite right with the adoption. Less than a year into motherhood Susan Haglof faces the possibility of jail time and being separated from her adopted son forever.