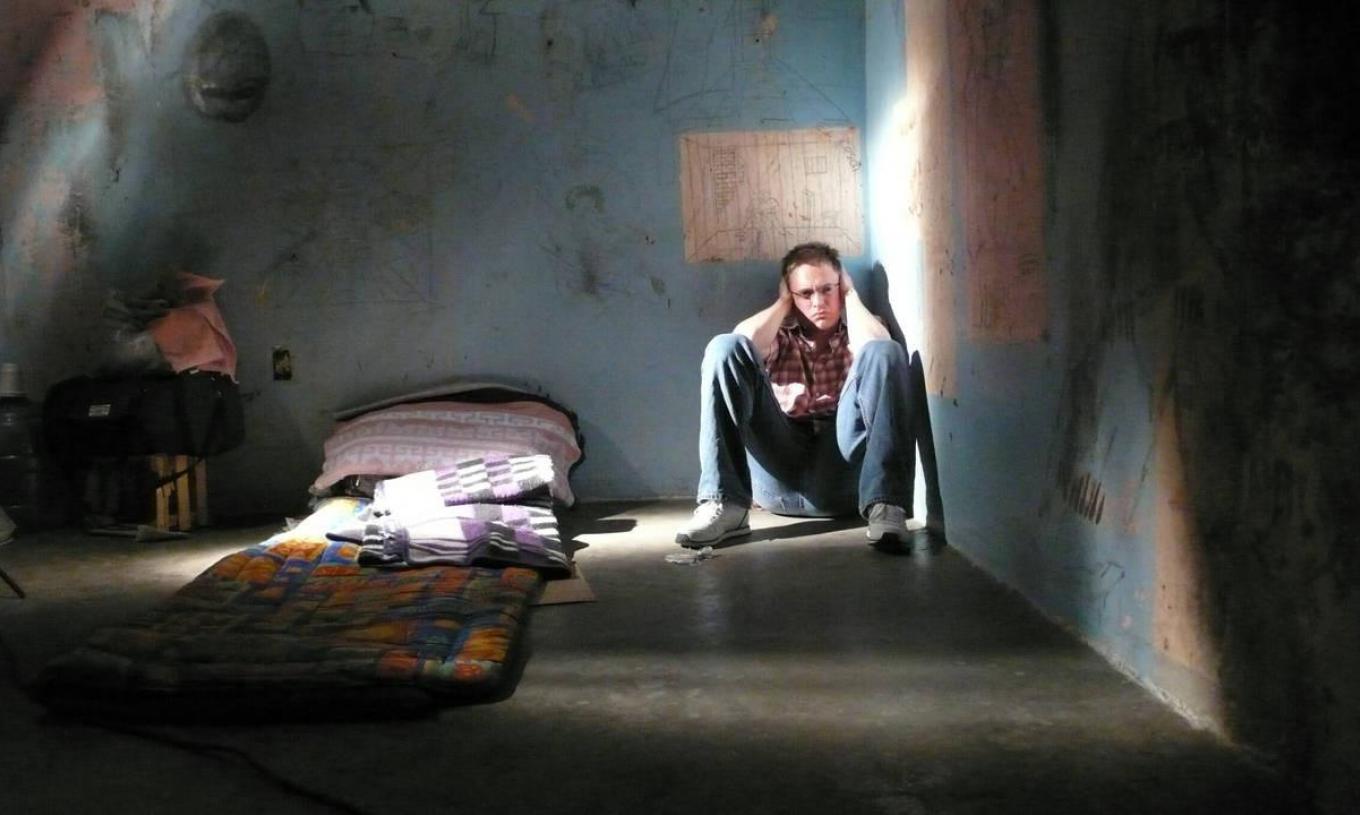 Locked Up Abroad
Upcoming episodes
2022
10
06
8
00
Teenage Drug Smuggler
18 year old Vivian Carrasquillo from Brooklyn, New York is overweight and desperately wants money for gastric bypass surgery. It seems her prayers are answered when she is offered $20,000 to be a drug mule. The task appears easy when she's assured the Colombian customs officials have been bribed. But things are not as they seem and instead she ends up on a crash diet in a terrifying tropical jail.
2022
10
07
8
00
Backstabbed in Thailand
Faced with an impending manslaughter trial, military veteran Kim Hood needs a break from life. When her girlfriend's cousin, Lisa Taylor, invites her to Thailand on a business trip to procure nail products for her new business, Kim jumps at the opportunity. But in Thailand Kim's suspicions are aroused when Lisa starts to become highly strung during telephone dealings with her nail product supplier. Hours before their return flight home, the true nature of Lisa's trip is finally exposed when the products delivered are not nail supplies but heroin. Kim decides she has no choice but to smuggle heroin in order to make it home in time for her manslaughter trial. Stopped at security, they are found to have 14 kilos of drugs stashed in their bags. Sentenced to life in a squalid Thai prison, Kim and Lisa wonder if they'll ever see home again.
2022
10
09
23
00
Jamaica
TK White and her girlfriend are offered a vacation to Jamaica and $5,000 in return for bringing back marijuana. Without knowing that marijuana is illegal in Jamaica, the couple takes off, playing the tourist and enjoying the beach. After a few days, the women head back to the airport with suitcases that barely conceal the drug packages. They are caught, handcuffed and sent to Kingston's over-crowded, roach-infested Central Jail, where they end up defending their gay lifestyle to hostile Jamaicans. TK's family secures her release back home to New York after paying a lawyer, but now, the guilt-ridden TK must convince her girlfriend's grandmother to pay for her friend's release as well.
2022
10
10
0
00
Delhi
Clare Matthews quits her job and travels to India. But when money gets tight, she gambles for a quick payout: sending hash illegally to London via parcel. It works the first time, even the second. But the third time, her luck runs out and she ends up in one of the world's largest jails.
2022
10
10
1
00
Tokyo
Jackie Nichols was living the dream, in love with her boyfriend until one day he suddenly died in a car accident. Trying to move on, she decided to go to Japan. She felt alone in Tokyo until she met Yoram, a charming drug mule, who invited her to smuggle hashish with him. She had fallen in love with traveling and needed money to pay for it, so she agreed. On the first trip, she swallowed hundreds of wrapped hashish pellets, but some residual hashish oil was released into her bloodstream. Feeling high while going through security, she very nearly got caught. But the money and the buzz she felt when she got away with it made her come back for more. Instead of swallowing the drugs, Jackie and Yoram decided to hide the hash in their clothes. From that moment on smuggling became a walk in the park and they did more trips together. But greed started to rule their friendship and they ended up falling out over money. Feeling alone, without her partner in crime, Jackie decided to go back home to the U.S., but smuggle one last time all on her own. That's when she got caught. When she got to the airport in Japan, she planned to just transfer to the U.S. but accidentally ended up in customs and her bag was searched. They found a chunk of hashish she had mistakenly left in the side pocket of her bag. She began years of imprisonment in Japan, a country known for having one of the world's strictest prison systems. While she was there she struggled to follow their incredibly severe rules and she nearly lost her mind. She felt they were trying to break her, and they did. She changed completely, became a model prisoner, and was released early for good behavior. She is now reunited with her family in the U.S. and happy to have moved on from her past mistakes
2022
10
10
8
00
From Hollywood to Hell
Hollywood actor Erik Aude is on the brink of stardom after acting in a supporting role in 'Dude, Where's My Car?' But almost famous doesn't always pay the bills. A gym friend offers him a free trip to Turkey and $800 to bring back leather goods. When the trip goes smoothly, Erik takes a similar trip to Pakistan. But this time, authorities discover opium in the lining of Erik's suitcase ' a crime he didn't know he was committing.
2022
10
11
8
00
Juggler Smuggler, The
Mark Greening has the easy life as a magician in Bali ' until he finds out he's going to be a dad. Needing cash for his new responsibilities, he smuggles a kilo of hash from Nepal inside pellets he swallows ' which proves to be easy for this magician to perfect. He's saved more than $80,000 through his scheme and decides to make another (doomed) trip to Nepal. He breaks the golden rule to never body-pack hash, and enhanced airport security for the soccer World Cup in Tokyo gets him busted.
2022
10
12
8
00
Escape from Argentina
Lucy Wright is a nursing student when her life goes from bad to worse to hell. Her boyfriend leaves, she becomes addicted to crack, and the bills keep piling up. To get out of debt, she smuggles cocaine from Argentina back to the U.K. But she's busted in Argentina ' facing 16 to 25 years. She decides her only chance at freedom is escaping to Brazil. She makes a decision to jump bail, become a fugitive from the law and flee across the border.
2022
10
13
8
00
Highway to Hell
Looking for adventure, Thomas Hamill takes a job as a civilian truck driver for the U.S. military in war-torn Iraq. When his convoy is attacked and he is taken hostage by insurgents, Thomas knows he could be killed at any moment. Will he find a way to survive captivity and make it home alive?
2022
10
14
8
00
Black Palace of Horrors
Dwight Worker decides to smuggle cocaine to America, concealed under a phony shoulder cast. But when he's busted in Mexico City and sent to the notorious 'Black Palace' prison, his life becomes a living hell. After fighting off a gang of rapists, a near fatal stabbing in the stomach and a stint in the psychiatric ward, he vows to get out or die trying. Falling in love with a visitor gives him the opportunity he's been waiting for, and on his wedding day, he makes an audacious attempt to escape.