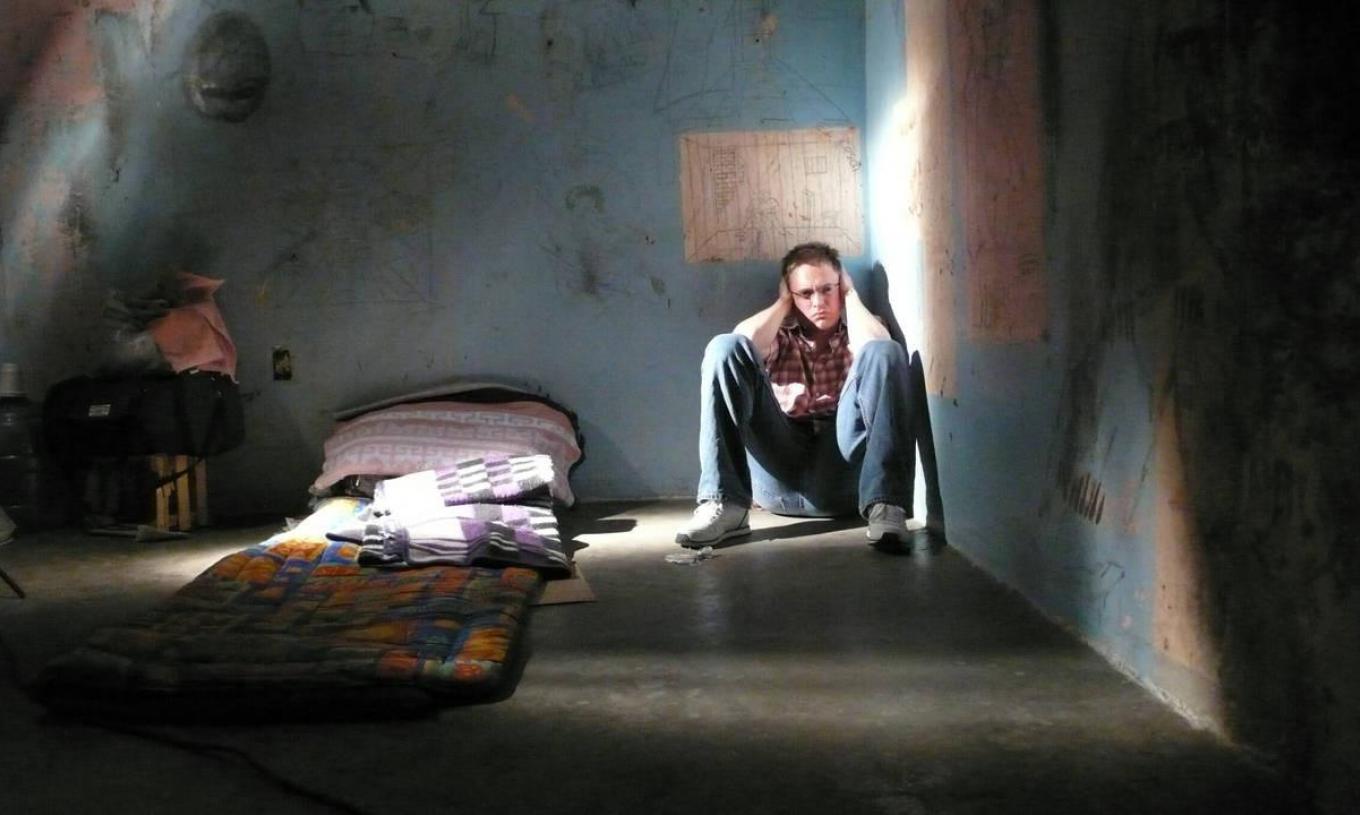 Locked Up Abroad
Upcoming episodes
2022
07
05
18
00
My Dad the Smuggler
A young Scott Campbell travels to Pakistan to meet his nomadic father Lockie and embark on a once-in-a-lifetime 'bonding' trip along the historic Silk Road through China. What Scott doesn't know is that his estranged dad is a veteran cannabis smuggler with big plans to smuggle 20 kilos of cannabis through the country.
2022
07
06
18
00
I Am Not a Terrorist
Jobless Duane Wollum needs money to maintain his party lifestyle and support his daughter. The lure of easy cash leads him to smuggle cocaine from Nicaragua into the U.S. multiple times. At the airport, a routine security check reveals he is concealing a package on his body. Customs agents suspect he is carrying a bomb, and Duane is suddenly surrounded and looking down the barrels of several rifles. When the drugs are discovered, Duane is incarcerated in a hostile environment.
2022
07
07
18
00
Hasidic King of Coke
Samuel Leibowitz comes from a strict, Hasidic orthodox Jewish community in London. Forced into an arranged marriage that quickly fails, Sam decides to start fresh in Antwerp, Belgium, and goes to work in the local Hasidic community as a greengrocer. When he is introduced to cocaine by a friend, Sam decides to sell the drug, and his traditional clothing and hairstyle make him almost invisible to customs officers, who assume he is strictly religious.
2022
07
08
18
00
Not Without My Baby
All Susan Haglof ever wanted was to be a mother. By her forties, she thought she'd lost her chance, but then she gets the opportunity to adopt Marko, shortly after his birth. It was love at first sight, but as soon as she had him in her arms, it became clear something wasn't quite right with the adoption. Less than a year into motherhood Susan Haglof faces the possibility of jail time and being separated from her adopted son forever.
2022
07
10
23
00
Mexican Prison Escape
In the summer of 1972, five young Americans are caught trying to smuggle more than 2,000 pounds of marijuana out of Mexico. While awaiting trial, they are sent to Mazatlán Prison and desperately begin planning their escape. For six weeks, the group tunnels through a concrete wall using a butter knife and some rocks, only to find that they're sitting on top of water that won't stop gushing through the dirt floor. Will these detainees be able to escape one of Mexico's most violent prisons?
2022
07
11
0
00
Hippie Mafia
Eddie Padilla is living the 'high life' in Maui, surfing, partying and drug smuggling to support his cocaine addiction. But a run-in with the Peruvian police on a smuggling trip lands him and two friends in a prison called 'The House of the Devil.' The guards say they expect them to try to escape, but if they don't make it ' they are killed. Even so, they decide to do whatever it takes to get out. Eddie shares his story of being Locked Up Abroad and the terrifying events that led to his freedom.
2022
07
11
1
00
Vegas Mobster
It's 1979 and Chicago mobster Frank Cullotta heads to Las Vegas for more opportunity. His 'Hole in the Wall' gang becomes notorious for their high-stakes robberies. Eventually, his thievery comes to an end when the FBI catches up with him. They want him to testify against his mob. While not exactly 'locked up abroad,' he enters the witness protection program. Now speaking out, Frank shares secrets from his life in the mob and spills on the jewelry burglary that got him locked up ' sort of.
2022
07
11
18
00
Chilean Prison Break
After his girlfriend cheats on him, Tom Hanway flies to Peru and turns to cocaine for comfort. He smuggles the drug back home, and a friend convinces him to return to South America to sell LSD. The plan backfires and Tom is arrested and assaulted by police in Chile.Tom is anxious to escape the prison and teams up with a former runaway, Chosco, to plan a late-night departure. After making front-page news, Tom and Chosco must embark on an exhausting trek across the country to secure their freedom
2022
07
12
18
00
Orchid Hunters, The
Tom Hart Dyke is traveling through Central America in search of wild orchids. Paul Winder is in search of adventure. Together they attempt to cross from Panama to Colombia via the notoriously dangerous Darien Gap, but are captured and held hostage by a revolutionary guerrilla group. With a $3 million ransom placed on their heads, they realize that their only chance of survival is to escape. But any plans to make a dash for it are shattered when Tom discovers maggots have infested his leg.
2022
07
13
18
00
Venezuela Hustle
When Irish plumber Paul Keany's business falls apart, he's desperate to keep his life and family afloat and agrees to smuggle 6 kilos of cocaine from Venezuela back to Dublin for a quick payout. However, when he's caught at the airport in Caracas, it turns into the worst decision of his life.