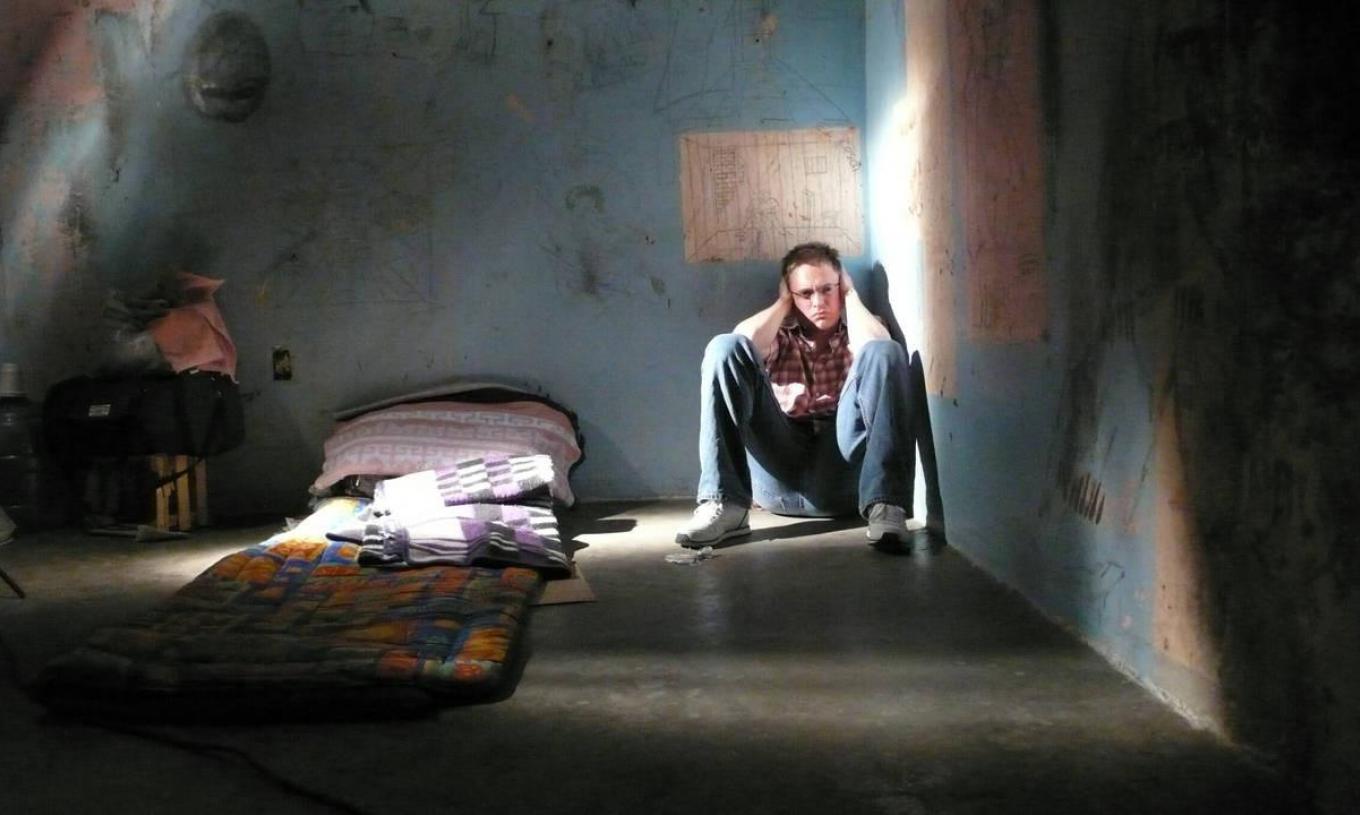 Locked Up Abroad
Upcoming episodes
2022
01
23
23
00
Breaking Bad in Britain
In 1974 Steve Peterson had fully embraced the laid back counter culture of Southern California, and when the opportunity to smuggle one hundred and twenty kilos of marijuana from Mexico into the US presented itself, he jumped at it. But when the plan was interrupted by Tijuana cops, Steve faced years behind bars in the infamous and deadly La Mesa penitentiary unless he can find a way to escape.
2022
01
24
0
00
Mexican Border Bust
In 2009 South Africans Debbie and Bruno launch their dream of sailing to India. After two months at sea all their money and GPS are stolen. When they get an offer to sail another yacht back to South Africa, they jump. But when pirates take over, the yacht is beached in Somalia and the couple are held captive in a small room. After ten months, when the ransom of 20 million remains unpaid, the couple is forced to decide - who will die first?
2022
01
24
1
00
Narco at Nineteen
In July 2011 Kevin Lunsmann and his mother Gerfa are visiting family in the Philippines. On the last night of their vacation they are kidnapped at gunpoint by Abu Sayyaf, a terrorist organization. Kevin and his mom are held hostage for months, deep in the jungle. Eventually a ransom is paid but the terrorists only consider it enough to free Gerfa, and 14-year-old Kevin is left to fend for himself until the opportunity to escape presents itself.
2022
01
28
21
00
Double Crossed in the Desert
After his arrest, drug dealer Charles Falco is facing decades behind bars. Instead, he strikes a deal with the authorities and becomes a confidential informant — living a life undercover. For the first time ever, Falco tells his story on camera of how he manages to infiltrate the Vagos, one of the most violent biker gangs in the U.S
2022
01
28
22
00
Escape from Al Qaeda
Jesse Moskel is a born rebel, drinking heavily and taking cocaine despite the rules of his Christian cult. But his addictions spiral out of control, and he escapes to South Korea to find work as a teacher. In Seoul, he meets a shady character with a ready supply of pure MDMA. Moskel soon becomes the kingpin of a huge international drug smuggling operation — and one of Southeast Asia's most wanted men.
2022
01
30
23
00
Bad Bromance
Jimmy Bauer has been a singer since his teens and is a star in Latin America. Now the New Yorker's career is stalling and he wants to break into America, but he needs to raise funds to promote himself. When an old acquaintance comes to him with a shocking proposition to swallow and smuggle heroin, Bauer takes the gamble of a lifetime and agrees.
2022
01
31
0
00
Gaddafi's American Prisoner
When law-abiding arms dealer Peter Bleach is asked to supply weapons to a terrorist organization, he agrees to go undercover for British intelligence to prevent the massacre of innocent people. But for Bleach to succeed in his mission, he must travel to the farthest reaches of India, risk his own life and go to prison, where he uncovers an even bigger conspiracy and nothing is what it seems.
2022
01
31
18
00
Kidnapped in the Philippines
Greg Williams, a former hospital supervisor, has seen his life spiral out of control after an injury leads to unemployment and divorce. In an effort to get back on track, he volunteers to work as a missionary on a Christian crusade in the southern Philippines. But on the way to join his new colleagues, his taxi is ambushed by armed men. He is covered with a hood, beaten and shoved onto a boat. On land, he is shackled to a tree, and later brutally tortured with a cattle needle. His violent Islamic captors, called Abu Sayyaf, intend to claim a ransom for Greg. Greg works out a plan to escape or else risk being beheaded, as a fellow hostage was. But only the bond formed with one of his captors will save his life.
2022
02
01
18
00
Puerto Vallarta
"I was the only American in jail and I was wearing a dress, and that's probably not a good combination in a Mexican jail.' ? Jake After high school, Jake hitchhikes to Mexico from his home in Beaumont, Texas, and starts selling marijuana to make some extra cash. He meets Steve, a tourist from Houston, who wants to buy a large supply. Paranoid that he might get ripped off, Steve brings a gun. The deal goes awry: Police arrive, Steve shoots the officers and Jake is shot in the leg by police. He plans to dress up like a girl and slip out of town, but is captured, thrown into jail and accused of shooting the police. While Steve escapes scot-free, Jake is pressured repeatedly to sign a confession, and his leg is getting progressively worse."