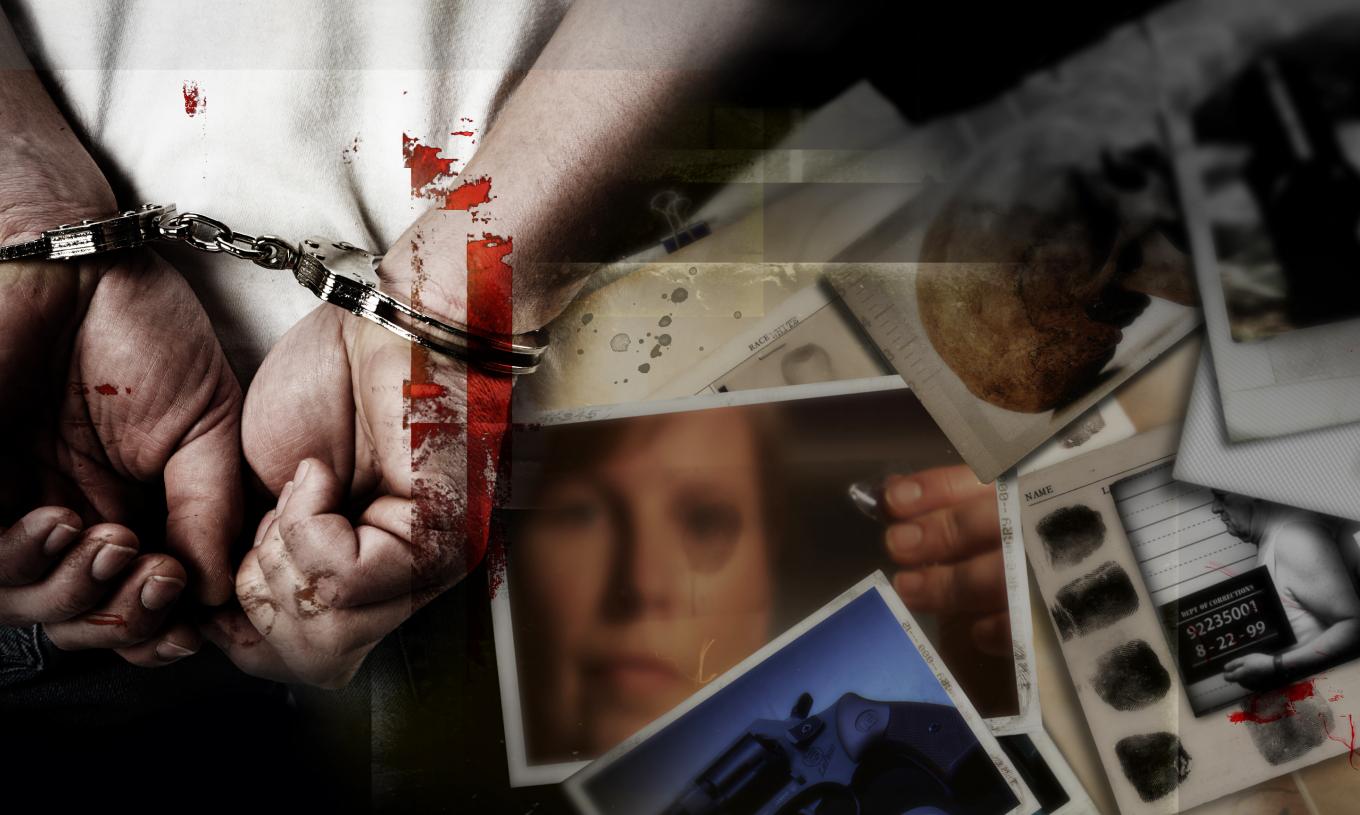 MURDER SHE SOLVED
Upcoming episodes
2022
10
08
13
00
Murder at the Farmhouse
The town folk of Enderby are shocked when the bodies of a hard-working dairy farmer and his wife are discovered in the living room of their country home. RCMP Detectives launch a clever undercover sting to catch the killer.
2022
10
08
14
00
The Face of Justice
Kids playing on the shore of the Wisconsin river make a grisly find - body parts in garbage bags. Someone went to great lengths to disguise the victimÕs identity. In an effort to solve this horrific murder, detectives use a forensic anthropologist and cutting edge technology.
2022
10
08
15
00
Northern Nightmare
An Anchorage nurse disappears from her house and only her abandoned car is found. Local police enlist the help of the FBI to solve this baffling case and their specialized scent dogs lead investigators straight to the killerÕs doorstep.
2022
10
08
16
00
Kansas Killer
Family and friends of Edna Walton, a loving mother and grandmother, are shocked when she is found murdered in her home. Years later, the victim's grandson convinces Investigators to take another look at this cold case.
2022
10
15
13
00
Free To Kill
Rookie private investigator, Marie Parent puts her life on the line to uncover the horrible truth behind the disappearance of Ottawa freelance journalist Louise Ellis. She delves deep into the mind of a killer to find what police aren't able to on their own Ñ the evidence they need to put him away, before he gets away with murder.
2022
10
15
14
00
A Killer Family
A 72-year-old man is bludgeoned to death in the garage of his St. Catharines home. When police discover the victim has multiple ex-wives, their pool of potential suspects grows. As Detective Sgt. Keri Harrison and the Niagara Regional Police Service unravel the mystery of the senior's murder, they uncover a bizarre conspiracy of misguided loyalty and greed.
2022
10
15
15
00
The Pathway Predator
A beautiful young woman is murdered in broad daylight by a predator who prowls the streets and bicycle paths of Ottawa in search of innocent prey. All detectives have to go on are witness descriptions of a man with an eagle tattoo, acting suspiciously on the bike paths. With a killer on the loose in this normally tranquil city, the pressure is on for Sgt. Jenny Edge and the Ottawa Police to stop him before he strikes again.
2022
10
15
16
00
Murder at the Roadhouse
A Hamilton neighbourhood pub becomes a murder scene when a man out for an evening with his family is found stomped to death in the back hallway. The search for answers only leads detectives to more questions. Dog tags found at the scene and mysterious bruises on the body will finally give Forensic Detective Annette Huys the proof she needs to put the killers away.
2022
10
22
13
00
Deadly Deception
When a respected member of TorontoÕs gay community goes missing, Detective Sgt. Pauline Gray and the Toronto Police Service uncover a frightening and intriguing tale of internet sex, extortion and murder. The investigation culminates in a frantic ground search for the victim, who could be dead or alive, and a massive manhunt for his attacker.
2022
10
22
14
00
On The Trail Of A Hitman
Two gruesome shootings in Vancouver years apart lead rookie cold case cop, Lee Bergerman, on a high stakes journey into a deadly criminal underworld. A massive undercover operation and "Mr. Big Sting" net investigators more than they ever expected, launching one of the biggest murder cases in Canadian history.