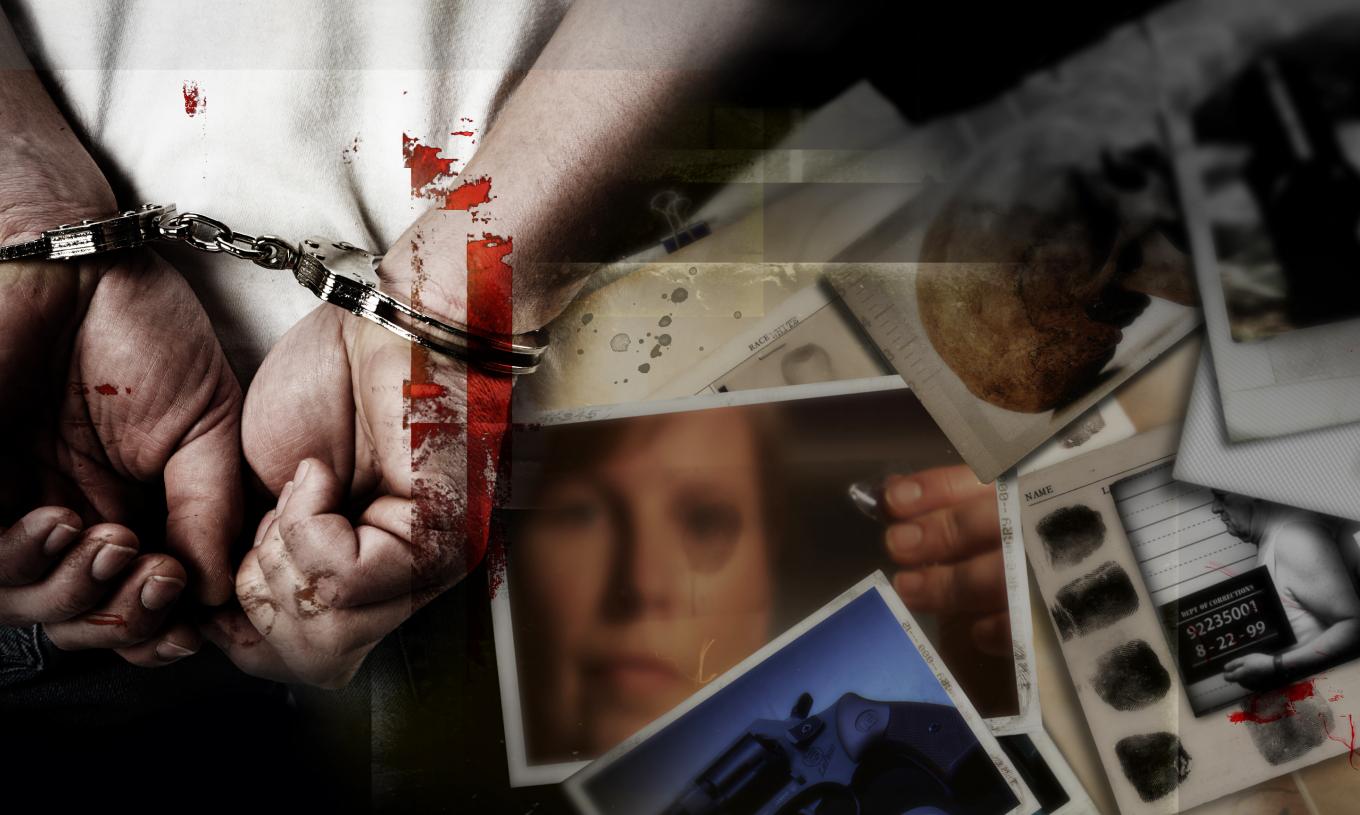 MURDER SHE SOLVED
Upcoming episodes
2021
10
18
23
00
Never a Doubt
A woman, who is convinced her husband has been wrongly convicted of brutally murdering her mother, launches her own investigation. Her dangerous hunt for the real killer leads to a shocking discovery.
2021
10
19
23
00
Not Forgotten
A young surferÕs charred remains are discovered in an Huntington Beach apartment fire. Two small droplets of blood, collected in his kitchen, help police catch the murderer -15 years later!
2021
10
20
23
00
When Death Knocks
An Austin woman makes the deadly decision to show her high-end home to a killer posing as a prospective buyer. With a murderer on the loose in this normally tranquil neighbourhood, the pressure is on for detectives to stop him before he strikes again.
2021
10
21
23
00
Murder at the Farmhouse
The town folk of Enderby are shocked when the bodies of a hard-working dairy farmer and his wife are discovered in the living room of their country home. RCMP Detectives launch a clever undercover sting to catch the killer.
2021
10
22
23
00
The Face of Justice
Kids playing on the shore of the Wisconsin river make a grisly find - body parts in garbage bags. Someone went to great lengths to disguise the victimÕs identity. In an effort to solve this horrific murder, detectives use a forensic anthropologist and cutting edge technology.
2021
10
25
23
00
Northern Nightmare
An Anchorage nurse disappears from her house and only her abandoned car is found. Local police enlist the help of the FBI to solve this baffling case and their specialized scent dogs lead investigators straight to the killerÕs doorstep.
2021
10
26
23
00
Kansas Killer
Family and friends of Edna Walton, a loving mother and grandmother, are shocked when she is found murdered in her home. Years later, the victim's grandson convinces Investigators to take another look at this cold case.
2021
10
27
23
00
Free To Kill
Rookie private investigator, Marie Parent puts her life on the line to uncover the horrible truth behind the disappearance of Ottawa freelance journalist Louise Ellis. She delves deep into the mind of a killer to find what police aren't able to on their own Ñ the evidence they need to put him away, before he gets away with murder.
2021
10
28
23
00
A Killer Family
A 72-year-old man is bludgeoned to death in the garage of his St. Catharines home. When police discover the victim has multiple ex-wives, their pool of potential suspects grows. As Detective Sgt. Keri Harrison and the Niagara Regional Police Service unravel the mystery of the senior's murder, they uncover a bizarre conspiracy of misguided loyalty and greed.
2021
10
29
23
00
The Pathway Predator
A beautiful young woman is murdered in broad daylight by a predator who prowls the streets and bicycle paths of Ottawa in search of innocent prey. All detectives have to go on are witness descriptions of a man with an eagle tattoo, acting suspiciously on the bike paths. With a killer on the loose in this normally tranquil city, the pressure is on for Sgt. Jenny Edge and the Ottawa Police to stop him before he strikes again.