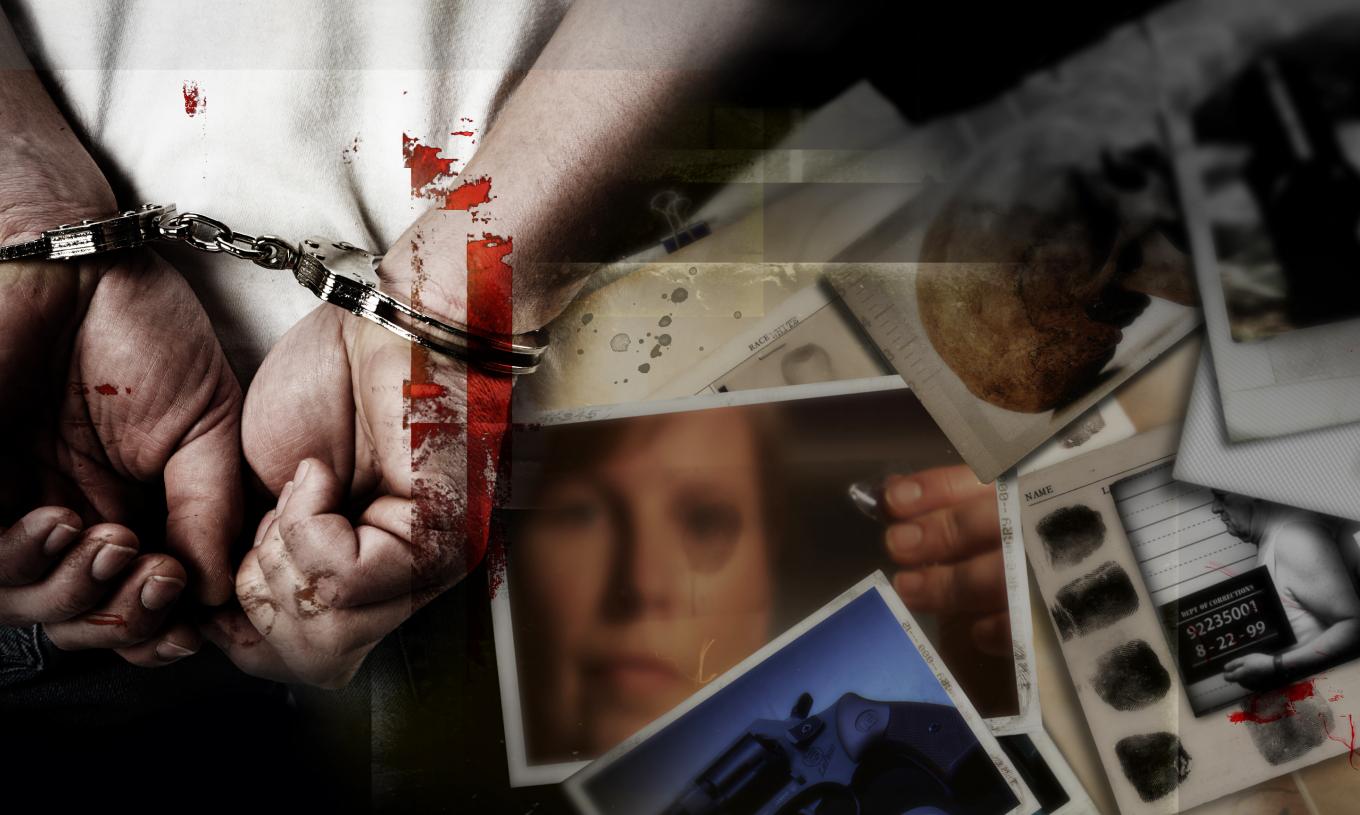 MURDER SHE SOLVED
Upcoming episodes
2022
01
24
23
00
Body in a Bag
A body discovered in the shallow waters of an old cement quarry has all the signs of a mob hit. What detectives unravel is far stranger: a twisted relationship between two educated, smart men from good families, that ends in murder.
2022
01
25
23
00
Deadly Snow
Just months from their 25th wedding anniversary, a gentle North Toronto couple is found brutally murdered for no apparent reason. With all leads exhausted and chance of finding their killing diminishing, police turn to a criminal profiler with the hopes she will help catch a psychopathic on the run.
2022
01
26
23
00
Cabbie Killer
The brutal murder of two taxi drivers in two days has Austin cabbies fearing for their lives and police are under mounting public pressure to track down the killer. After several eye-witnesses identify a suspect in a photo line-up, police think they have their guy, but with no physical evidence that puts him at the scene, the jury acquits him. The case is shelved until 14 years later when a fingerprint ID breathes life into this cold case.
2022
01
27
23
00
Ring of Deceit
A woman disappears on her way to the Seattle airport, her fiancŽ makes an emotional appeal for her safe return. Two weeks later, her body is found in the trunk of her car. The victimÕs missing engagement ring and oddly tied shoelaces are the crucial clues that crack the case.
2022
01
28
23
00
Never a Doubt
A woman, who is convinced her husband has been wrongly convicted of brutally murdering her mother, launches her own investigation. Her dangerous hunt for the real killer leads to a shocking discovery.
2022
02
05
13
00
Free To Kill
Rookie private investigator, Marie Parent puts her life on the line to uncover the horrible truth behind the disappearance of Ottawa freelance journalist Louise Ellis. She delves deep into the mind of a killer to find what police aren't able to on their own Ñ the evidence they need to put him away, before he gets away with murder.
2022
02
05
14
00
A Killer Family
A 72-year-old man is bludgeoned to death in the garage of his St. Catharines home. When police discover the victim has multiple ex-wives, their pool of potential suspects grows. As Detective Sgt. Keri Harrison and the Niagara Regional Police Service unravel the mystery of the senior's murder, they uncover a bizarre conspiracy of misguided loyalty and greed.
2022
02
05
15
00
The Pathway Predator
A beautiful young woman is murdered in broad daylight by a predator who prowls the streets and bicycle paths of Ottawa in search of innocent prey. All detectives have to go on are witness descriptions of a man with an eagle tattoo, acting suspiciously on the bike paths. With a killer on the loose in this normally tranquil city, the pressure is on for Sgt. Jenny Edge and the Ottawa Police to stop him before he strikes again.
2022
02
05
16
00
Murder at the Roadhouse
A Hamilton neighbourhood pub becomes a murder scene when a man out for an evening with his family is found stomped to death in the back hallway. The search for answers only leads detectives to more questions. Dog tags found at the scene and mysterious bruises on the body will finally give Forensic Detective Annette Huys the proof she needs to put the killers away.
2022
02
12
13
00
Deadly Deception
When a respected member of TorontoÕs gay community goes missing, Detective Sgt. Pauline Gray and the Toronto Police Service uncover a frightening and intriguing tale of internet sex, extortion and murder. The investigation culminates in a frantic ground search for the victim, who could be dead or alive, and a massive manhunt for his attacker.